Each season our rather talented customers make amazing things for our vans and we feel they deserve their own page!
These lovingly crafted gifts are bestowed on our campervans and generously left to be enjoyed by subsequent hirers.
Others arrive by post following the hire.
We are always delighted to receive these cleverly crafted wonders. The vans love them too.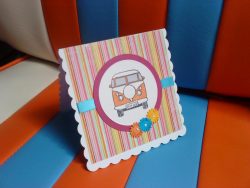 A thank you card from a very gift crafter: Jane!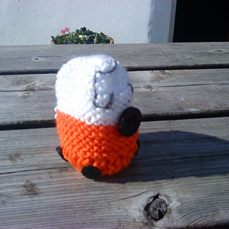 A knitted Mr Orange Egg-cosy! Now that's a first!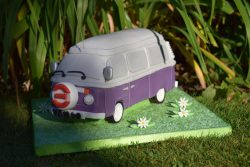 A cake just like Jackie Brown!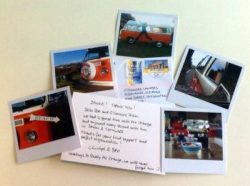 A love letter to Mr Orange.
Oh and I must mention the rather fabulous song written by Roy Stride from Scouting for Girls – The VW Campervan Summer Song. This was inspired by his campervan adventure in our very own Shiny Norma! Check it out here (you need to scroll down to find the VW Campervan Summer Song).